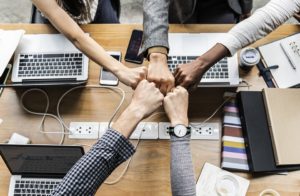 Keeping key employees loyal is essential to a successful business, and business owners know it. But they don't always know the benefits that can help ensure that loyalty. Those are takeaways from the 2018 Small Business Owners Perspective study by MassMutual. According to the study, 79% of business owners think frequently about retaining key employees.
However, one in three does not provide their key employees any additional benefits above and beyond what they already offer all employees. See, there are tangible steps owners can take to make sure those employees generating the most revenue, driving change, or providing institutional memory remain loyal.
In this article, you may find some amazing tips to begin with your way of retaining and recruiting your ideal employees. Click here to continue reading.
But if you want a "one-on-one talk" to us to get to know how the right employee benefits plan for your company, click here. We, at FlexBen, would be more than happy to help!