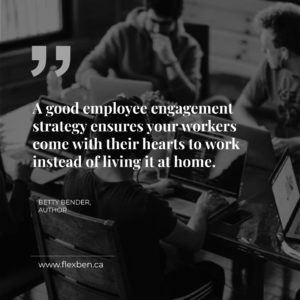 Imagine that a new employee joins your team excited and 100% passionate about playing their part in the company. Suddenly you noticed that as each day passes, the level of their energy and enthusiasm from the very first day of work is gradually shrinking.
You're probably asking yourself "What's going on?!!!".
See, if your people are disengaged and above all, disconnected, how can you expect them to work at their full potential or to manifest that they really love what they're doing?
If you want to end up with motivated, energetic, and eager employees, there is no other secret than employee engagement. That means you treat them fairly & protect their welfare, tell them that they're important or that they truly belong, and make them feel that they are invested in the project or outcome of the organization.
This way, you can teach them to put their hearts on what they're doing.