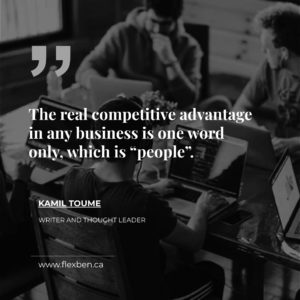 Most companies today define their unique selling points as something that they could gain superiority over competitors, usually based on features, marketing, sales, and a lot of different hallmarks. They often neglect the fact that being 'competitive' is not solely focused on 'competing', rather on a more extensive idea which is 'leading'.
This is where 'failure' comes in, failure due to the inability of determining why they exist in the first place. See, the leading advantage of a business should always be ascertained on the mark of sincerely contributing to the true needs of the employees.
It emanates from starting or restarting a business that overcomes problems as a whole and drives prosperity, not only to the owners and shareholders but as well as to the staff. Just in case you forgot, employees are the backbone of your business. That means employee performance is critical to the overall success of your organization. In simpler terms, happy employees is equivalent to a happy company.