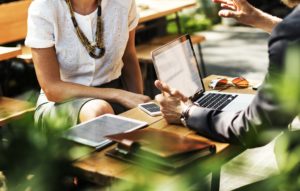 There are so many factors that could influence an employee's work ethic, and these factors may also massively affect the way they feel to the company mission. Never forget that this connection is very much important, especially among Millenials, because it would somehow determine their drive for motivation to work hard.
Did you even know that most employees have the eagerness to passionately work for an organization and become a part of its success story if given the opportunity?
Therefore, employees must be recognized as people who are capable of providing positive outcomes that will lead the company to its full growth.
Imagine, how can they ever contribute their skills and talents, and develop their values, notably "making a contribution to society" and "want to be leaders in their communities", if they're not acknowledged as an important element of a company?
They need to feel that they belong and that they have enough reasons to thrive for the company that they're working for!
What do you think is the number 1 reason why employees leave? Visit this post and let us hear your opinion. Click here.