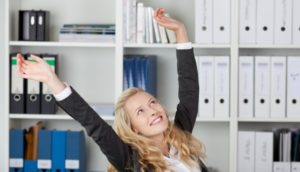 Did you know that 80% of Americans don't get the recommended amount of exercise each week? This is alarming! Why? Because health experts say that adults who spend long hours in an office practically glued to their chairs in front of a computer may severely suffer health complications in the long run.
Of course, you would want to avoid this scenario. So to address issues like this – particularly absenteeism, what you can do as the leader is to innovate the workplace wellness approach.
And to make this happen, you need to consider implementing some corporate wellness program or simply look for clever ways to encourage your employees to integrate more movement or exercise routine into their day.