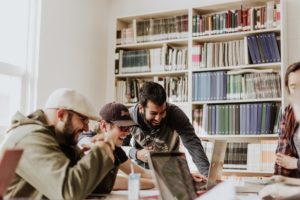 In workplace parlance, an "engaged" employee is an individual who not only completes tasks on time with efficiency but is actually enthusiastic about the work they are doing.
This is what most CEOs want to have; employees who are not only satisfied but motivated to push their limits and strive to the next level, employees who love what they do and are working to their full potential.
It's why many employers nowadays are working very hard to determine and carry out strategies to maximize employee engagement approach.
Why? Simply because they see greater impacts highly engaged employees make than those who are disengaged.