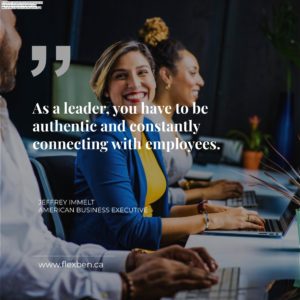 Sometimes, you might find it difficult to figure out your employees' needs, wants, or struggles. But if you fail to crack the code, you could lose top tier talent and allow toxic attitudes to fester, or even worse – put your entire business at risk. This is mainly why having a bulletproof way to connect with employees is vital. As a leader, you have to be authentic and constantly connecting with employees. This is how you build genuine relationships.
You can start with the fact that great leaders are real people or more appropriately — authentic. Always remember that authenticity enables you to establish your support system and get everyone in the team at the same pace to fulfill the company's mission. However, the word "authenticity" does not always suit well in a cold, transactional business world. Therefore, we need to put it in practice so that most heads will agree and say, "Ah, I get this and I can do it."
Are you authentic towards your employees and co-workers? What is your opinion with regards to this matter? We'd love to know. Drop your thoughts here.