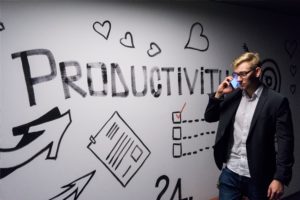 Employee productivity measures the outputs of employees in any given business. This can either be done very quantitatively, by tracking costs and time to compare that against the results, or business can approach it in a more general, quantifiable way.
Employee and workplace productivity is a little like breathing. It's vital in keeping your company alive and thriving. And when all is going well, you probably don't think too much about it. But when things get labored, or there's a major blockage, operations quickly grind to a halt.
On the other hand, when things are going smoothly, they tend to continue without much intervention. And that's a good thing. But how do you get to that point? What turns a poor performer into a productivity powerhouse? How do you make your employees more productive?
Here's everything you need to know about how to improve and increase employee productivity at work. Click here to proceed.