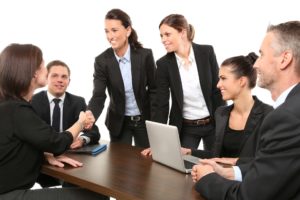 Always remember that when people know we truly care about them–and not just about what we can get out of them–they tend to go the extra mile.
Here's a radical concept–treat your employees as well as you do your best customers, and your business will reap rewards beyond your wildest imagination.
* Satisfied employees are more productive and more efficient.
* They tend to work harder, contribute more, and call in sick less.
* They feel empowered, appreciated, and are more loyal.
* They stick around so companies don't have to spend as much time and money recruiting and training new workers.
* Happy employees also tend to rave about their workplace, which can often attract new talent.
* When job seekers are clamoring to work for a company, that company gets to choose the cream of the crop to join their team.
For this reason, companies should start to think longer and harder about employee satisfaction.