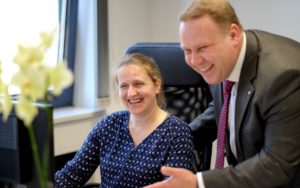 Empathy is the ability to relate to the emotions or experiences of others. It is the ability to show respect for employees and co-workers and to recognize that they also have lives outside of work. The importance of empathy within a business context is an emerging trend.
So much so, the Harvard Business Review shared the Empathy Index for businesses, which attempts to determine how empathetic your company is and whether empathy levels affect commercial success. To add, employees are very sensitive to this notion, whether you are "people first" or you are "profit first." The challenge is that sometimes a company or an employer brand says they are "people first," but the company's actions and communications say otherwise.
So what can you do to help develop empathy in the workplace? Click here to find out.