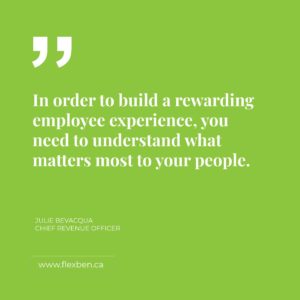 People management is merely centralized on people's welfare. This seems self-evident but amidst the daily grind of payroll runs, vacation requests, and timesheets, it might become easier to overlook this fundamental idea.
However, a people-focused HR department and, at the same time, a people-focused organization is the winning formula for success and growth—no matter the size of your business or the industry you belong to.
Innovative companies are fully aware of this fact and should begin to pull away from the traditional HR models, not only to generate new approaches of recruiting, learning, working, and building a solid employer-employee relationship but to establish an imperative and individualized employee experience.
By the same process, the leaders can engage with their employees to understand what drives a fulfilling employee experience within their unique organization. For the reason that this is where it generally starts.
Along with your opinion and beliefs regarding this issue, how do you strengthen positive employee experience or how important is it to highlight this topic? We'd love to know!
What Our Clients Say
"Our company was approached by FlexBEN to see if they could help us to economize our monthly costs for the company group benefits package. We found working with FlexBEN to be a very pleasant experience which realized a cost savings for both the company and employees. They were very conscientious regarding management's time when meeting to present the quotes, and always available by phone or email to answer any questions we had. Making the transition has been an easy process, with FlexBEN helping us every step of the way. We look forward to building on our group benefits package in the future, and know that we can count on FlexBEN to continue providing us with excellent, reliable advice and service. Thanks FlexBEN for helping us to reduce costs without losing any of our coverage."
M. Dennis, Group Benefits Plan Administrator
We work as a single united team with our clients, industry leading firms and outside experts in order to give our clients the highest quality advice, solutions and service possible.