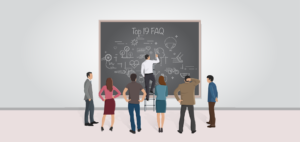 A healthy worker equals a healthy business, that's a no-brainer.
But what can a company do to strengthen its workforce? Often times, companies decide to provide health and dental plans to their employees. The problem, however, is that these benefits deal with only immediate factors like toothaches or back pain. It doesn't proactively address the root of the issue. Most of all, health and dental benefits are often a prerequisite for competing in today's hiring environment.
The solution is an employee wellness program, aimed to promote healthy lifestyles and choices.
What Our Clients Say
"Our company was approached by FlexBEN to see if they could help us to economize our monthly costs for the company group benefits package. We found working with FlexBEN to be a very pleasant experience which realized a cost savings for both the company and employees. They were very conscientious regarding management's time when meeting to present the quotes, and always available by phone or email to answer any questions we had. Making the transition has been an easy process, with FlexBEN helping us every step of the way. We look forward to building on our group benefits package in the future, and know that we can count on FlexBEN to continue providing us with excellent, reliable advice and service. Thanks FlexBEN for helping us to reduce costs without losing any of our coverage."
M. Dennis, Group Benefits Plan Administrator
We work as a single united team with our clients, industry leading firms and outside experts in order to give our clients the highest quality advice, solutions and service possible.