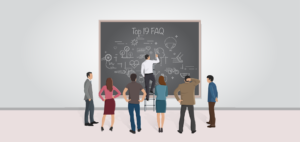 A healthy worker equals a healthy business, that's a no-brainer.
But what can a company do to strengthen its workforce? Often times, companies decide to provide health and dental plans to their employees. The problem, however, is that these benefits deal with only immediate factors like toothaches or back pain. It doesn't proactively address the root of the issue. Most of all, health and dental benefits are often a prerequisite for competing in today's hiring environment.
The solution is an employee wellness program, aimed to promote healthy lifestyles and choices.