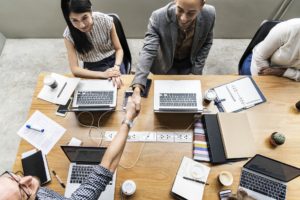 Most entrepreneurs failed not because they lacked on implementing the best marketing strategies but because of their inability to define the main reasons why they exist in the industry.
Many people believe that competitive advantages or unique selling points are the foundation of a resilient, prominent, and competent business firm, where in fact, what really outranks the competition is the workforce behind every company's accomplishments.
Let's face it; it's always going to be about the people or the employees who invest themselves in the company's success. They are the ones who primarily help deliver positive outcomes to achieve the company's goals and objectives.
Always remember that it comes from starting a business that impels abundance and success to the whole organization, not only to the owners and shareholders. Your leading advantage is always your employees.