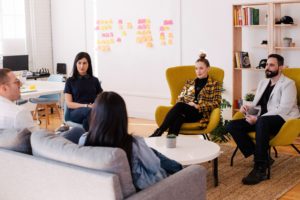 Think of the different benefits employers typically offer. These could include a retirement or pension plan, healthcare, paid time off, or maternity leave. These are designed to help your organization recruit and maintain qualified employees.
Now consider your wellness program.  Unlike all the other benefits your worksite offers, wellness programs have been studied for decades. There are hundreds and hundreds of rigorous scientific evaluations of the impact of wellness programs.
These researches are not perfect—always remember that there is no such thing as a perfect study. But after decades of scientists evaluating programs, we have an enormous amount of very solid data that shows the benefits of having a wellness program. It is this information that is used to back up the 7 most popular reasons to have a wellness program.