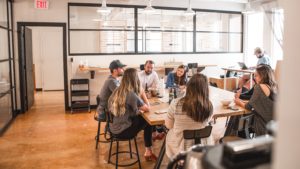 High Salary is great. As a matter of fact, some companies are using it as an incentive to keep people there — but trust me, that's not going to keep people there or even convince others to be a part of your organization.
Instead of offering small perks, research suggests that if a company wants to retain and recruit some good talents, specifically the millennial workers, employee benefits must be provided. Because guess what? Employee benefits that enable your employees to experience work-life balance, work motivation, and healthy working life is the best way to make your company stand out like no other.
If you still don't believe the power of employee benefits approach, here's an article that will show how employee benefits packages impact retention and recruitment and how it would help you create a more compelling offer for your team. Click here to learn more.
Always remember that FlexBEN is just one call away in case you need help implementing the most appropriate employee benefits program for your company. We are always happy to help!
What Our Clients Say
"Our company was approached by FlexBEN to see if they could help us to economize our monthly costs for the company group benefits package. We found working with FlexBEN to be a very pleasant experience which realized a cost savings for both the company and employees. They were very conscientious regarding management's time when meeting to present the quotes, and always available by phone or email to answer any questions we had. Making the transition has been an easy process, with FlexBEN helping us every step of the way. We look forward to building on our group benefits package in the future, and know that we can count on FlexBEN to continue providing us with excellent, reliable advice and service. Thanks FlexBEN for helping us to reduce costs without losing any of our coverage."
M. Dennis, Group Benefits Plan Administrator
We work as a single united team with our clients, industry leading firms and outside experts in order to give our clients the highest quality advice, solutions and service possible.