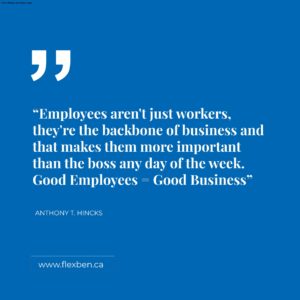 Just like the human body, a company needs a strong and healthy central support system (an engaged workforce) that will connect its brain or business brand to many different areas of the body or, metaphorically speaking, its stakeholders. Otherwise, the body will lose some of the most important functions and would ultimately have a low chance of survival. This is certainly why we need to engage with our employees and keep them happy and self-motivated. Always remember that your employees is the backbone of your company and if you take care of them, they will take care of your caliber clients. So ask yourself, just how much do you genuinely invest in your employees?
If you aren't sure of the answers yet, it's okay. There are ways to reinforce effective employee strategies. As a matter of fact, we know a powerful and proven method to do so – provide them easy access to reliable employee benefits plans. If you want to start the action and achieve massive results, we can share how. Talk to us.
What Our Clients Say
"Our company was approached by FlexBEN to see if they could help us to economize our monthly costs for the company group benefits package. We found working with FlexBEN to be a very pleasant experience which realized a cost savings for both the company and employees. They were very conscientious regarding management's time when meeting to present the quotes, and always available by phone or email to answer any questions we had. Making the transition has been an easy process, with FlexBEN helping us every step of the way. We look forward to building on our group benefits package in the future, and know that we can count on FlexBEN to continue providing us with excellent, reliable advice and service. Thanks FlexBEN for helping us to reduce costs without losing any of our coverage."
M. Dennis, Group Benefits Plan Administrator
We work as a single united team with our clients, industry leading firms and outside experts in order to give our clients the highest quality advice, solutions and service possible.