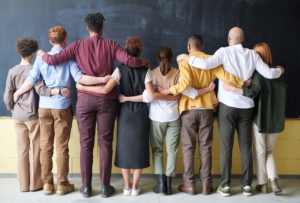 Studies show that feeling a sense of belonging in the workplace leads to more than just good vibes and friendships. Rather, it is the crucial piece of the puzzle, leading to psychological safety and employee engagement.
For those who are wondering how to create a culture of belonging, you may want to consider some concrete insights on what employees say they need to feel like they belong.
Click here so I can walk you through the main factors that make employees feel like they belong and four key things you can do to help foster a sense of belonging.
We work as a single united team with our clients, industry leading firms and outside experts in order to give our clients the highest quality advice, solutions and service possible.