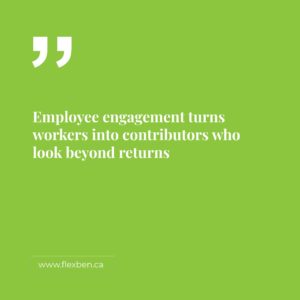 Do you think your employees are happy with their job? Are your employees playing their part in the organization and helping your business grow?
Throughout the years, employee engagement has been the focus of countless academic surveys and studies, which include absenteeism, employee turnover rate, dedication at work, etc. However, everything will somehow lead to getting the employee interested in working with you and for the company. This is primarily why you need to engage with your employees.
Keep in mind that there's a big difference between workers who maintain your business and those who are dedicated to making it thrive. An engaged workforce is easily reflected in their productivity and performance at work, as well as the low employee turnover, loyalty and commitment, and their eagerness to help out colleagues.
Are you engaging with your staff? How do you transform disengaged employees into happy, satisfied, and productive people? Let us know here. We'd love to hear it!