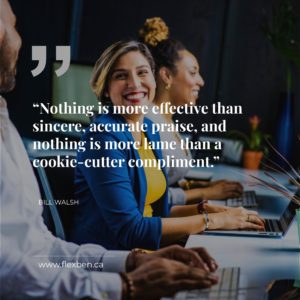 Generic comments such as 'I love your ideas!', 'You always know how to lend a hand.', or 'You aced that presentation!' may express that you're not just pleased with your employee's or coworker's effort but most notably, that you're sharing an intrinsic reward, and enjoying pure celebration of their accomplishments. This is one of the best ways to engage and motivate your people, build amazing workplace culture, and establish a great business relationship.
Do you also create a culture of employee recognition? If so, can you share some of your proven methods? We'd love to know more about it!
We work as a single united team with our clients, industry leading firms and outside experts in order to give our clients the highest quality advice, solutions and service possible.