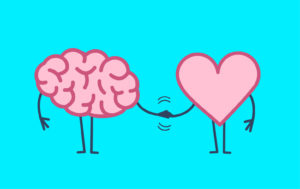 When we think about productivity at work, things, like meeting deadlines and producing deliverables, come to mind. And while those certainly can be aspects of productivity, many of us overlook how empathy comes into play.
Not only does empathy come with some serious, science-backed mental and physical health benefits, it can also make our work lives more enjoyable and more productive. We spoke with two empathy experts on how, exactly, we can harness the power of empathy to improve our productivity. Here are three tips anyone can try.
What Our Clients Say
"Our company was approached by FlexBEN to see if they could help us to economize our monthly costs for the company group benefits package. We found working with FlexBEN to be a very pleasant experience which realized a cost savings for both the company and employees. They were very conscientious regarding management's time when meeting to present the quotes, and always available by phone or email to answer any questions we had. Making the transition has been an easy process, with FlexBEN helping us every step of the way. We look forward to building on our group benefits package in the future, and know that we can count on FlexBEN to continue providing us with excellent, reliable advice and service. Thanks FlexBEN for helping us to reduce costs without losing any of our coverage."
M. Dennis, Group Benefits Plan Administrator
We work as a single united team with our clients, industry leading firms and outside experts in order to give our clients the highest quality advice, solutions and service possible.