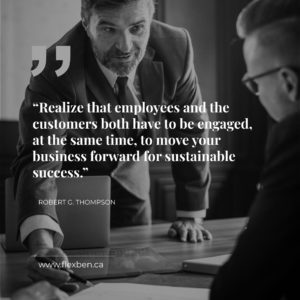 Customer Satisfaction and Employee Engagement are two different but closely related features of one idea. This indicates that treating your employees well is an initial move to providing a better customer experience.
I've Learned That… Delivering a positive customer experience is imperative to your business. Researchers across the globe reveal that approximately 80% of U.S. consumers would pay more for a product or service to guarantee a superior customer experience. How awesome is that!  So we've outlined a crucial — yet often overlooked — way to improve customer experiences: employee engagement.
Do you also keep your customers and employees happy all at the same time? In what way did it create an impact on your company and yourself as a boss? We'd love to know. Feel free to share here.