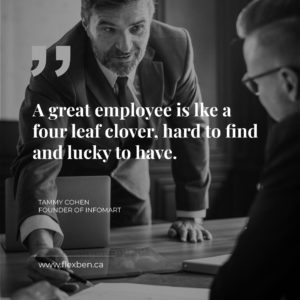 See, almost every employer aims to end up with an excellent team of employees who can work at their full potential. But unfortunately, not everyone is lucky enough to find and keep these kinds of folks. In fact, many CEOs out there see this as a growing challenge for them!
This is why a wise manager would always put his employees' welfare at the top priority list and make sure that his key assets or members feel like an important, valued member of the group instead of just another ordinary worker.
Why??? Because he knows that A Great Employee is Like A Four Leaf Clover; Hard To Find And Lucky To Have, and he believes that employees are truly the backbone of the company.
Truth is, when employees feel valued, they tend to achieve better results and exceed the expectation of their leaders. They become more empowered to hold themselves responsible for their projects and to invest their loyalty and trust in the company. And you know what's next? Empowered employees are, most significantly, happy and motivated in their roles, which means they're more likely to stay and to contribute to the success of the organization they belong to.