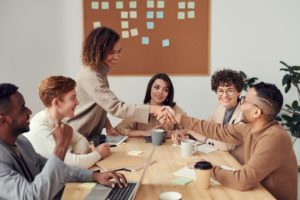 An employer's ability to retain employees is no longer an aspect of being a "good" place to work. Top performers are literally a LinkedIn message away from being snatched from the team you've worked so hard to build. Of course, it's only natural for employees to grow. People's needs and wants for their days spent at work change — more so in our "quitting economy". And the sad truth is, employees aren't staying in positions for decades. If your organization shares this struggle, it's time to re-evaluate your retention strategy.
Click here to learn the 8 essential employee retention factors most modern employers ignore.
We work as a single united team with our clients, industry leading firms and outside experts in order to give our clients the highest quality advice, solutions and service possible.