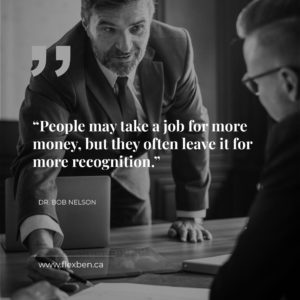 A study by Canada Life Group Insurance suggests that approximately 32% of respondents claim a higher salary would boost their workplace motivation.
But the big question is… Is it the 'money' or 'compensation' that matters the most? Probably not, because if an employee feels exhausted at work, unmotivated and undervalued before a salary increase, they will presumably feel the same way shortly after the salary increase.
When employees are valued for the work and effort that they have put in, productivity level increases and this motivates them to improve their good work as expected.
As you wonder about the vital role of employee recognition in an organization, some of your employees are now thinking and even planning to call it quits. The way to avoid that from happening is to start cultivating a positive work environment and practice employee appreciation.
Don't you think employees respond more positively when the management demonstrates appreciation for their good work or effort? Let us know your opinion.